Career Changers
If you're looking for a career with impact you've come to the right place.
Most financial professionals didn't graduate from school with a degree in finance. In fact, a survey from Investment News highlighted that nearly 52 percent of advisors made a career switch to the financial advice business. That number climbs to 70 percent for females.1
Although many professionals change careers into financial planning, they all have certain things in common… they want to make an impact in their career and have an incredible drive to make it happen.
A career as a financial representative with Northwestern Mutual can give you the interdependence you are looking for, while having the support of Northwestern Mutual's extensive resources available to you. A career with us can be an exciting and rewarding change in your life.
The time to consider a change in your career is now! The workforce is older as like most other industries, when baby boomers retire, there will be a large gap in needed financial planning professionals. Couple that with the growing demand for financial advice and you have a tremendous opportunity in front of you.
Hear what other career changers have to say about moving into financial planning.

Financial Advisor
Andrew graduated from Le Moyne College before he was drafted by the Tampa Bay Rays Major League Baseball Organization. After seven years of being a professional baseball player he made the change to financial planning.
Andrew shares why he made the change, how he grew his clientele, why Northwestern Mutual, and what he loves most about this career now that he is in it.
What was happening in your career that made you consider a change?
After being a professional baseball player, I didn't feel like I was advancing in my career so I quickly became ready for my next challenge towards a career that was fulfilling.
Why did you choose a career in financial planning? And why did you choose Northwestern Mutual?
A very good childhood friend of mine shared with me what his career was like at Northwestern Mutual and encouraged me to pursue this route once I knew my baseball career was slowly coming to an end. I've always enjoyed being a natural leader and helping poeple save money and plan for the future.
What experiences from the previous industry helped you find success with Northwestern Mutual?
Being an athlete, I have always been very competitive and self-motivated making this career a perfect fit for someone like me.
Are you ready for a change? Do you want to get more out of your career? Chat with one of our recruiters, there's no pressure. We'll simply learn more about you and what you want to achieve and see if our career fits with your goals and needs.
1 Investment News Survey 2012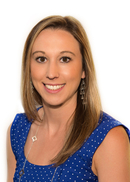 Dana Dinigro
Director of Recruitment and Development
dana.dinigro@nm.com
Office 315-733-8624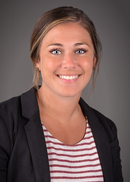 Allison Webb
Campus Recruiter
allison.webb@nm.com
Office 315-731-5408