Internships
Jump Start Your Career
Join our award-winning team as you get real-world experience with one of the most diverse, inclusive Fortune 100 companies in the U.S. It will provide an opportunity to learn more about yourself, the world of business and the profound impact of helping young individuals plan for their financial security. It will also allow you to expand your professional network and develop lifelong skills.
Not Your Typical Internship
At Northwestern Mutual we believe the only way for students to have a successful internship is by experiencing hands-on training and mentoring as well as developing relationships with our advisors.
College financial representatives will gain real-life experiences while earning performance-based compensation. Our attractive reimbursement program for professional studies can lead to a professional designation for interns who go full time.
Our training program will help you:
Receive financial planning training centered on growing your knowledge
Develop your skills in networking and business relationships
Be mentored and coached by our designated College Unit Captains and College Unit Directors
Join in on fun company outings and community service initiatives
What Happens During an Internship with Northwestern Mutual?
We Also Like To Have Fun!
Career Fairs & On-Campus Interviews
Look for us on your campus conducting mock interviews, providing feedback on your resume, and participating in class and club presentations on topics such as interviewing basics, resume writing and leadership.
Are you a graduating senior? Learn more about our Financial Advisor Development Program (FADP)
Our Financial Advisor Development Program is a career pathway designed for

graduating seniors

to grow into and become

successful financial advisors.
We partner with you to help you move from a recently graduated college senior, to a Financial Representative, to a Financial Advisor and on a path to become a CERTIFIED FINANCIAL PLANNER professional and enrolled in the CFP® certification program within 18 months.
Still Not Sure? Hear It Straight From The Interns Themselves
"My experience in the Northwestern Mutual Internship program has been second to none. Throughout my internship I have been introduced to great leaders and mentors who have aided me in furthering myself both personally and professionally. In addition to the wealth of knowledge gained during the experience I have been able to help numerous people across the country in becoming financially secure by providing exceptional service and peace of mind."
- Michael Marchio, 2018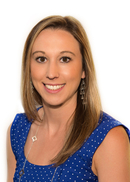 Dana Dinigro
Director of Recruitment and Development
dana.dinigro@nm.com
Office 315-733-8624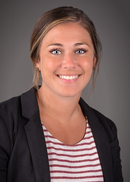 Allison Webb
Campus Recruiter
allison.webb@nm.com
Office 315-731-5408